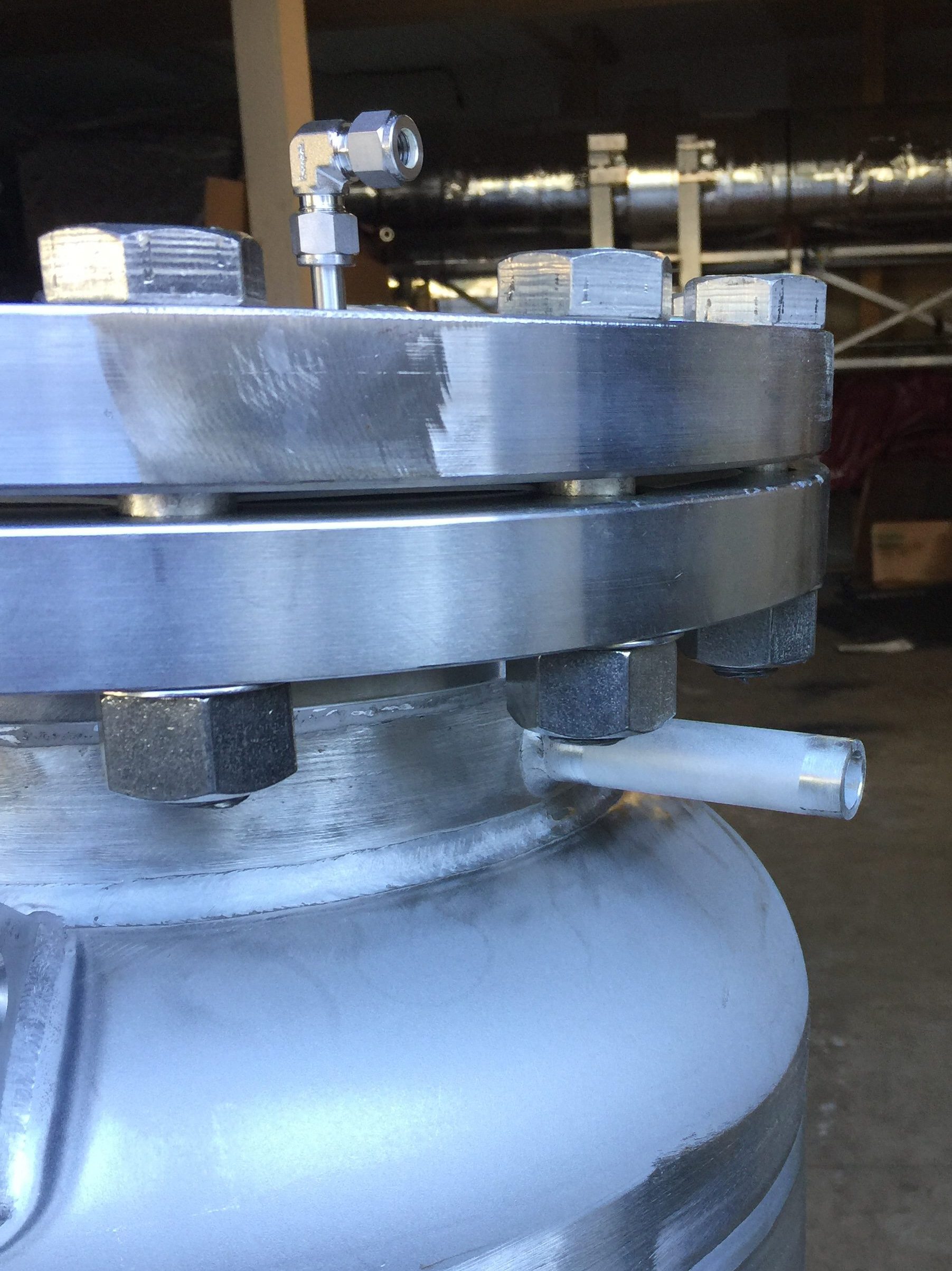 EENW designed this proprietary heat exchanger for pre-cooling hydrogen prior to filling fuel cell tanks.
Our Mission
Founded in 2011, EENW focuses on sustainable, renewable energy systems for projects involving advanced, highly efficient, micro-scale LH2 systems based on active magnetic regenerative liquefier technology. We analyze, design and manufacture new cryogenic products and develop advanced technology for long-term growth.
Our projects involve small-scale supply and refueling infrastructure for one or more of LNG, CNG, LH2, CH2, LHe. Our team of experts offers technical know-how to design and build, install, commission and operate cryogenic equipment and refueling infrastructure.
Our team continues to develop proprietary advanced, efficient, mobile and cost-effective refrigerators and liquefiers as the basis of new products in the mid-section of energy supply chains for natural gas, helium and hydrogen.
Dr. John A. Barclay, PhD
Founder, Managing Member
Emerald Energy NW is the third energy-related company Dr. Barclay has either founded or helped grow. His C-level executive and entrepreneurial experience is the basis for providing technical services to companies developing small-scale liquid hydrogen (LH2), liquid natural gas (LNG) and liquid helium (LHe) plants who wish to monetize these for energy and cryogenic applications. Dr. Barclay has over 40 years of technical, educational and executive experience in small and large technology companies, national research laboratories and universities.
His personal focus has been on the development of innovative, efficient, sustainable and renewable energy systems. Work in these fields has given Dr. Barclay a wide range of technical experience in magnetic materials, chemical and process engineering, mechanical engineering, applied thermodynamics and cryogenic engineering. He has been a principal author of more than 150 professional publications and inventor or co-inventor on 30 patents.
Ernie Jones
Vice President, Marketing, Sales & Business Development
Jones has 35 years of senior management experience in Sales & Marketing. He served as director of business development, VP of channel development, zone sales manager and chaired new product development teams for companies such as Unisys, Xerox, Maverick International and AFTS. Jones also managed the IBM/China global partnership channel for 10 years with Maverick, achieving record revenues.
His experience includes engineering design support for plants capable of efficient conversion of renewable natural gas (RNG) from landfill biogas and anaerobic digester biogas to LNG plants. Jones also has project execution experience from conversion of flare gas, stranded-well gas and coal-mine gas into LNG.
Tad Szymanski
Senior Engineer & Project Manager
Szymanski is a mechanical engineer with experience in fluid and heat transfer systems, electro-mechanical equipment and automated machine design, stress analysis and project management. He is experienced in 3D modeling, Finite Element Analysis (FEA)–stress and thermal, Computational Fluid Dynamics (CFD) simulations, new equipment design, prototype procurement and testing, final product release and efficient manufacturing to provide the highest quality and profitability.
At EENW, Szymanski uses his extensive background in gas processing and liquefaction to lead the detailed design of the company's development projects including proven techniques for front-end gas conditioning as well as down-stream phase separation. 
Szymanski has worked as the senior engineer and project manager for Lundberg, mechanical engineer for GE Power & Water, and senior mechanical and project engineer for Prometheus Energy Company. 
Corey Archipley
Design Engineer & Commercialization Developer
Archipley brings an extensive background in product development, project and program management, IT management, data analysis, numerical modeling and design engineering.
At EENW Archipley focuses on translating scientific theory and concepts into functional systems and mechanical designs for prototyping and commercialization. Archipley is fluent in advanced principles of fluid- and thermo-dynamics, specifically in the cryogenic temperature ranges. He is responsible for numerically validating scientific and design concepts, creating 3D models and 2D manufacturing drawings, managing the prototyping development timeline as well as the relationship with manufacturing partners.